The only hike I didn't do alone
26.12.2008 - 26.12.2008
I had read the the Pigeon Valley hike would take me to Uchisar. I guess I was wrong because I only ended up at a dead end. That didn't make it any less memorable of a hike. Actually I'm not sure I even intended to hike the Pigeon Valley trail, I think I just kind of ended up that way after walking through Goreme and seeing the sign on a light post. I was just on the edge of town when I heard some dogs barking from above. Next thing I knew two dogs were running toward me. Now I have to admit I've always been a bit leery of dogs but I do my best to not let it show. So I just started a conversation with them and next thing I knew they were hiking into the valley with me. I figured they would go so far, turn around and head back home. Not these dogs, they stayed with me the entire way. At times they would veer off the main trail then turn around and look at me as if to say "are you coming?" I thoroughly enjoyed my hike with my new Turkish friends. It's true, everywhere you go in Turkey you find this sort of hospitality!
The beginning of the trail is in a wide open valley that was beautifully covered with snow from two days before.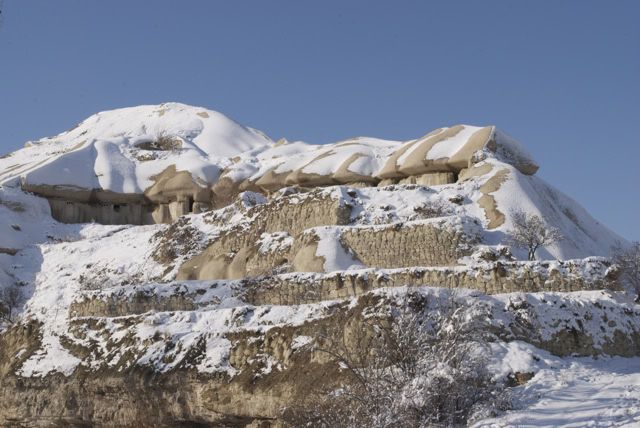 This particular trail has many tunnels. From afar this one had me hoping I brought my headlamp, but as I got closer I realized it was not that long of a tunnel, just curved.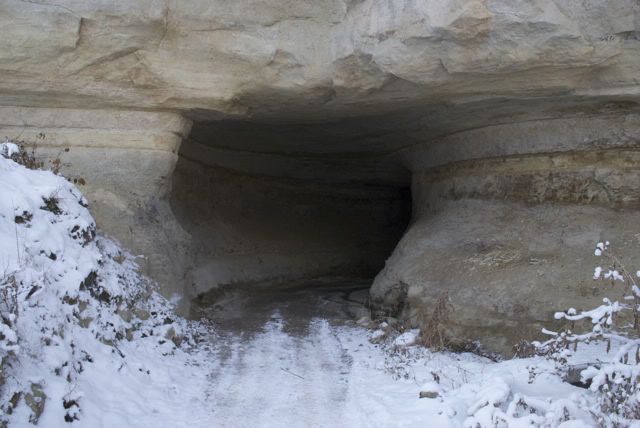 Another tunnel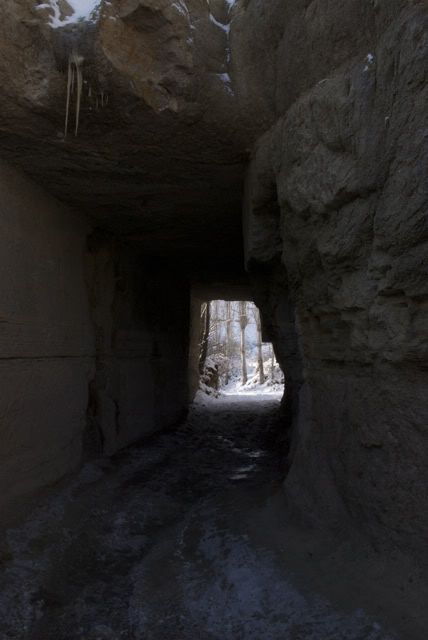 Fairy Chimneys. I'm telling you they are everywhere!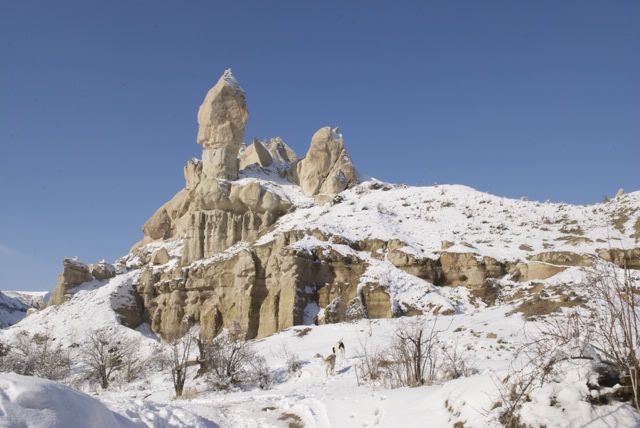 My canine Turkish friend. I understand this is an Anatolian Shepherd.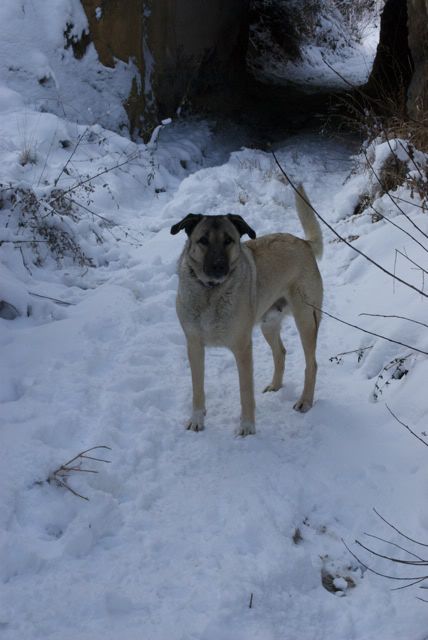 My other Turkish tour guide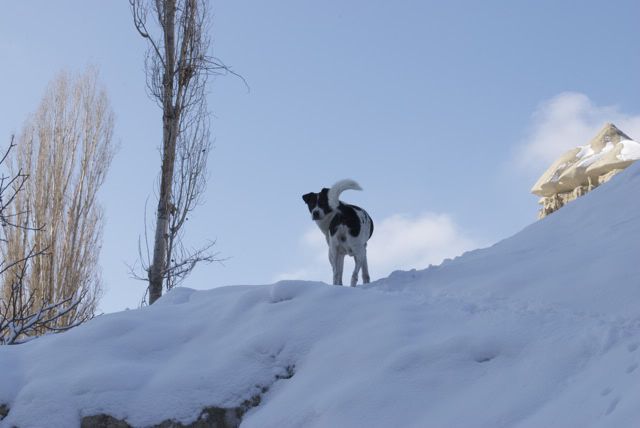 Wide open spaces in the valley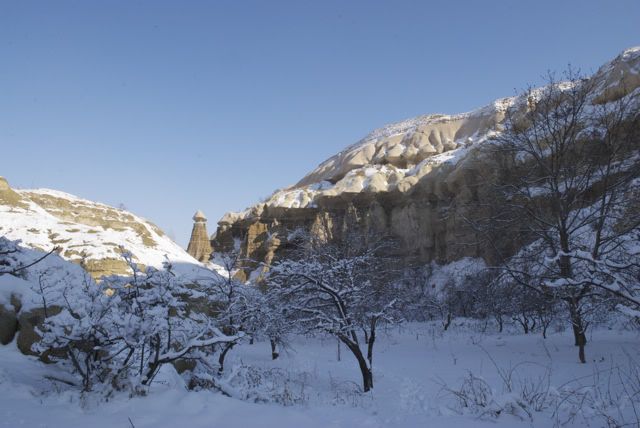 Icicles!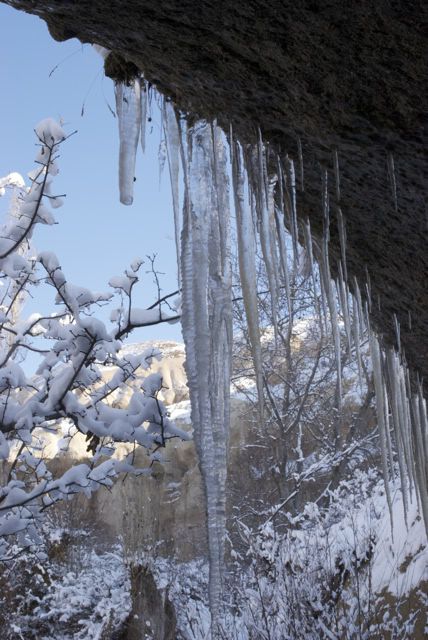 The valley walls. Pigeon Valley actually reminds me of the Zemi Valley.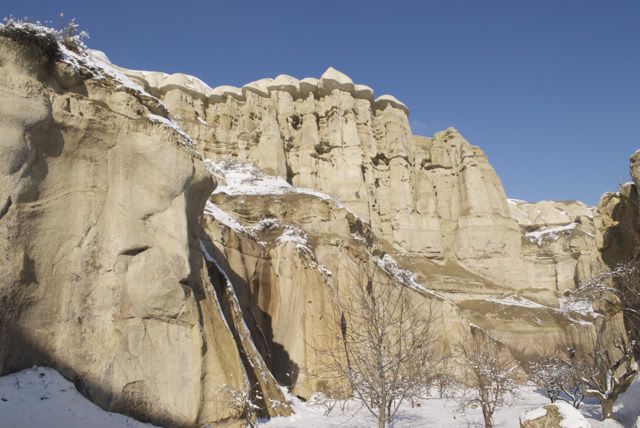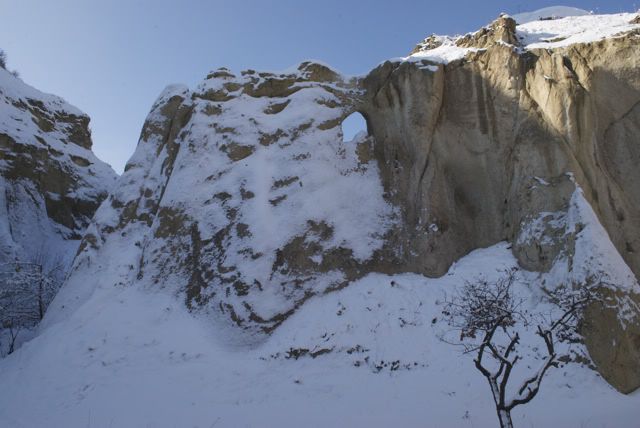 The hike was going well until I ran into this....it says (Turkish translated of course) "Closed - Danger - Closed - Dangerous - No Entrance" Do you think they were trying to get a point across?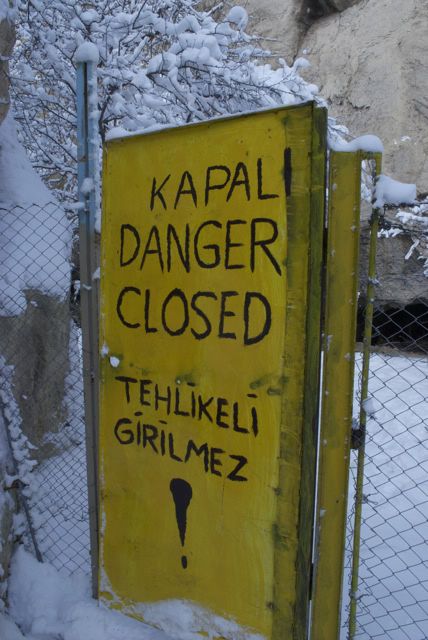 Of course I didn't follow the warning because it was not locked and easily opened. The adventurer in me just took over!
It was an apple orchard. I wondered if these trees would come alive like those in the Wizard of Oz and throw rotten apples at me.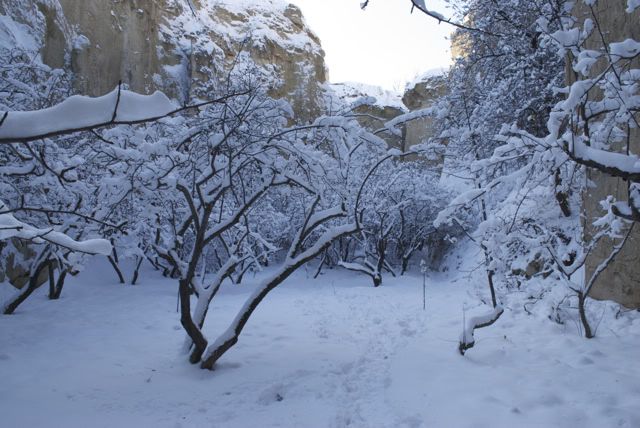 Oh but wait, now I see why they said it was closed. I guess this is rather impassable. Actually it looked as if there was a tunnel, but I'm not that much of an adventurer. I did want to be able to come home and share my stories with my family. Oh, the dogs? They got left on the other side of the gate. I didn't think they would stick around but they were waiting for me when I came back out.
Another tunnel...this one I did go through...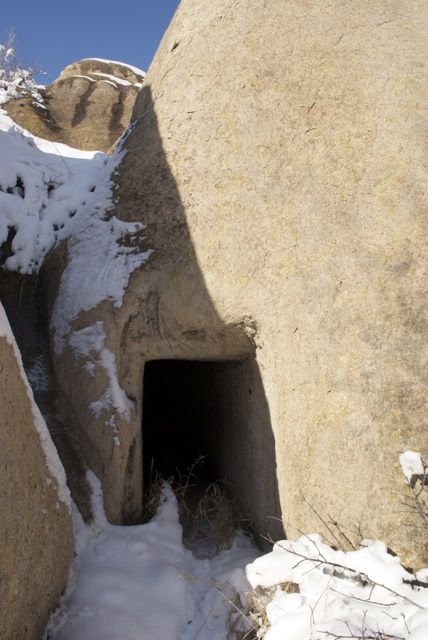 And there was my Turkish guide leading me on!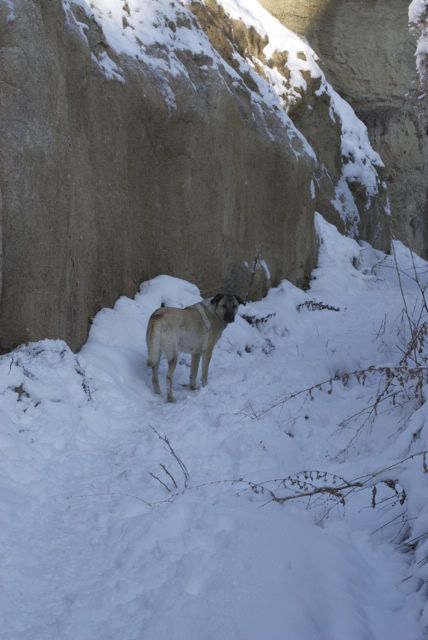 Ah! Back in the sunlight!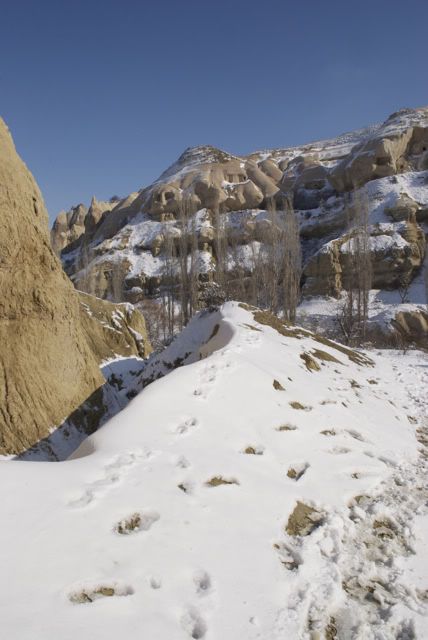 You can see one of the dogs further up the trail here leading me into a little side valley. I wondered what was in store for me!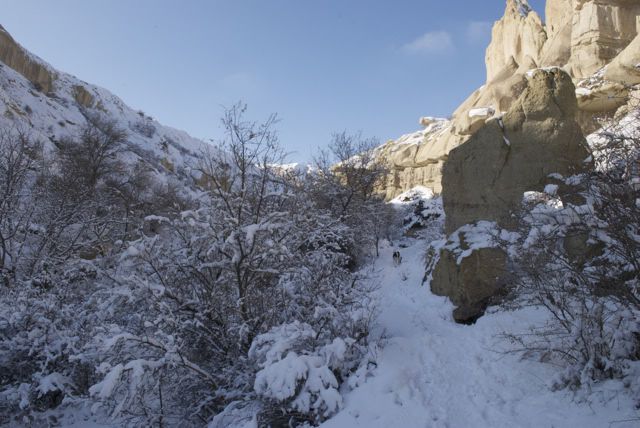 Some beautiful frozen seed pods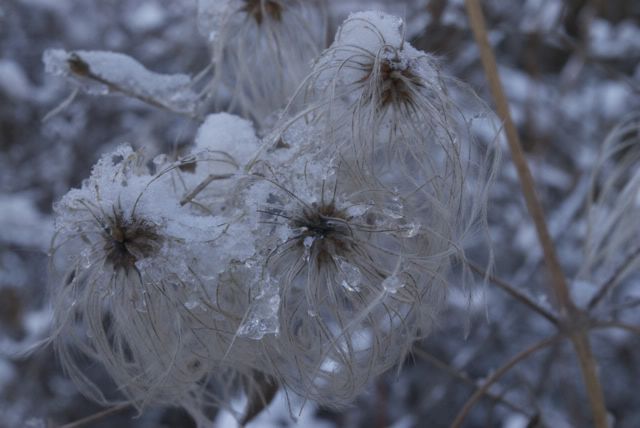 Beautiful sculpture by Nature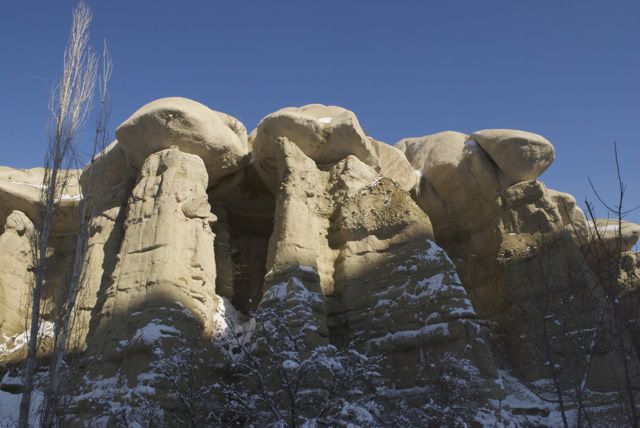 Up a slippery, narrow slope. It seems much easier when you have four legs.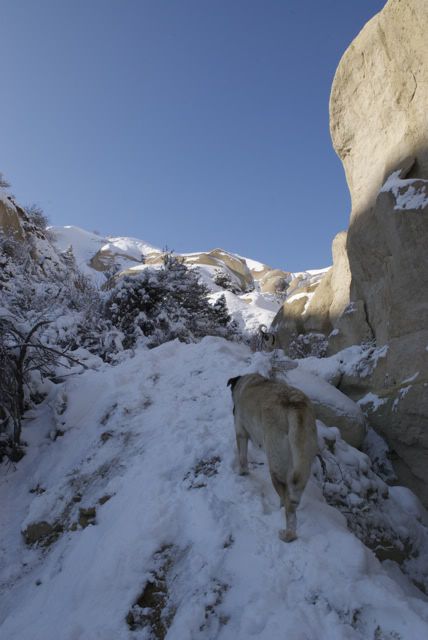 What a view! This was my reward!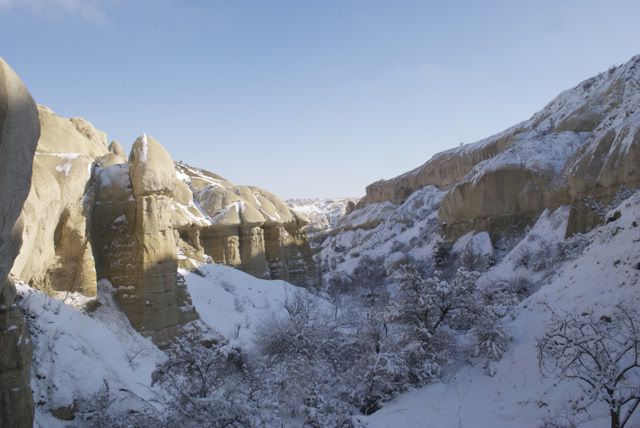 The dog sat down and looked out...and just sat there as if to tell me this is what I was suppose to be doing. It was what I was suppose to be doing. I sad there for the longest time, completely unaware of the cold snow on my bottom. It doesn't get much better than this.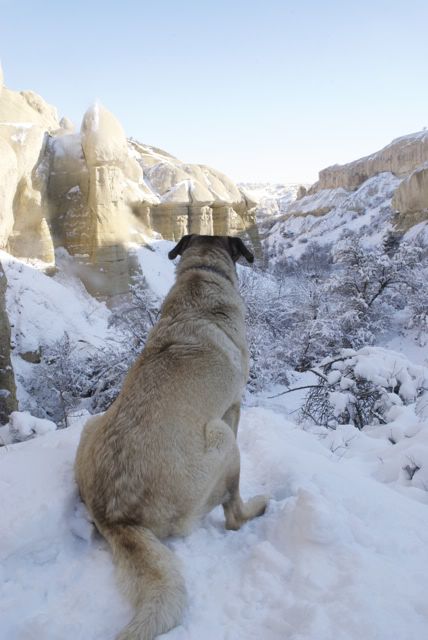 Until you get hungry and bring out the snacks.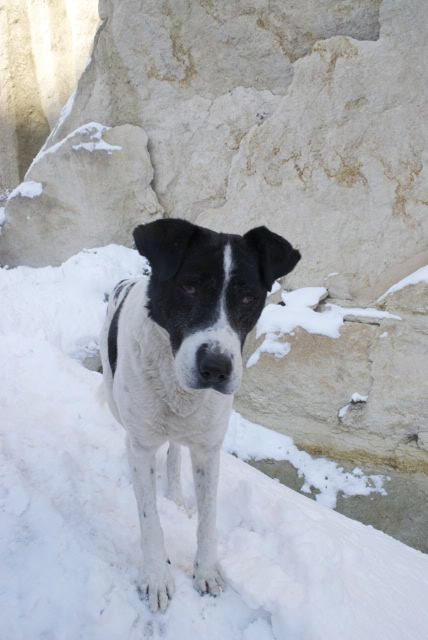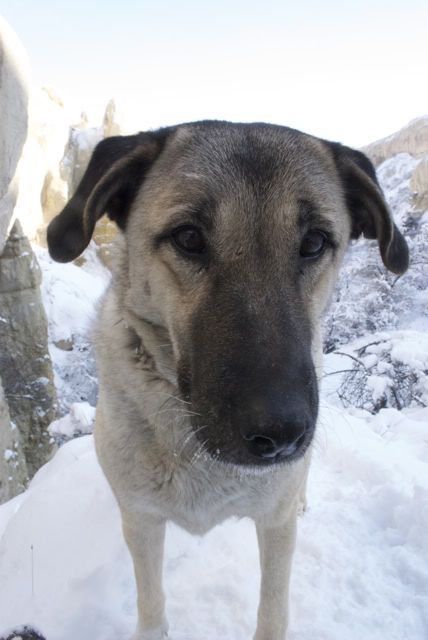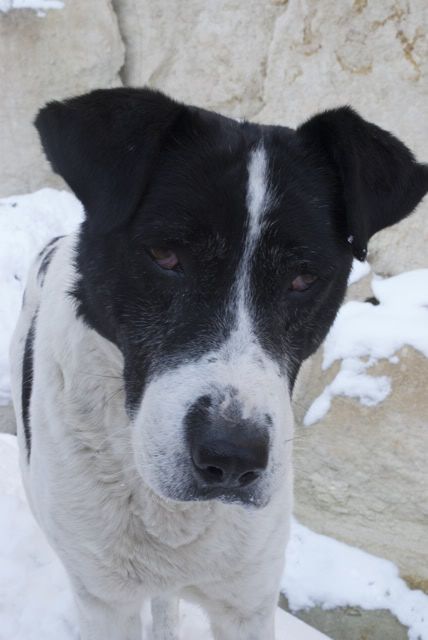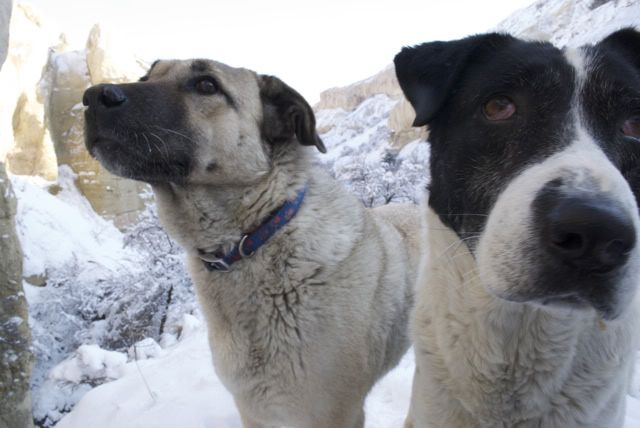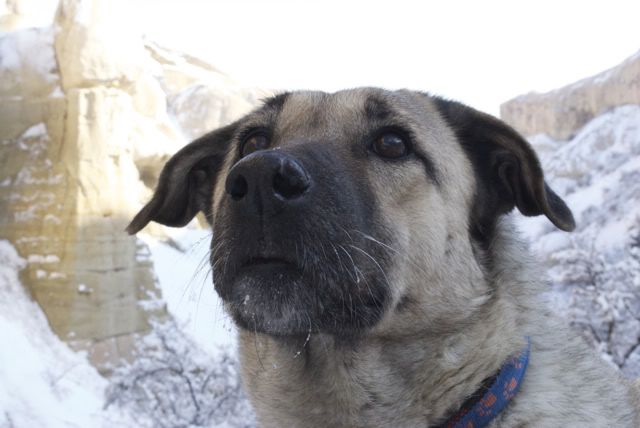 This was one of my most cherished moments. Just watching these dogs become my guardians. Knowing that they understand what a treasure this place is, what divine beauty is, what serenity is, what a gift solitude can be.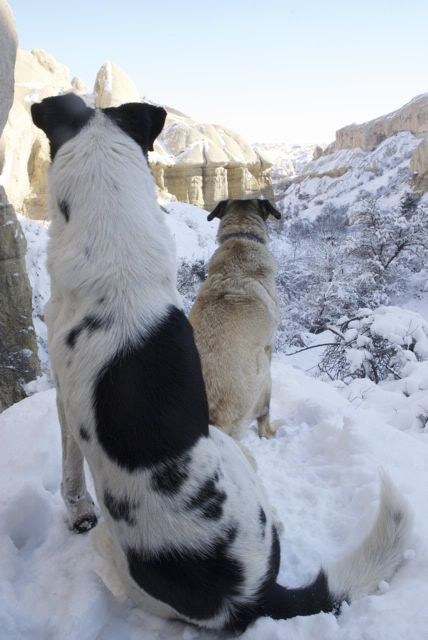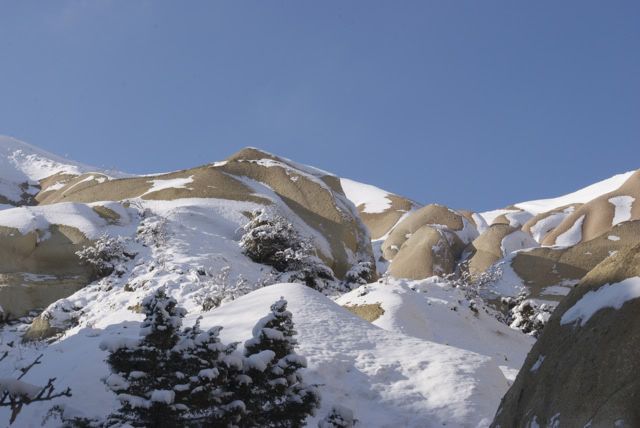 Then I went butt-sledding down this hill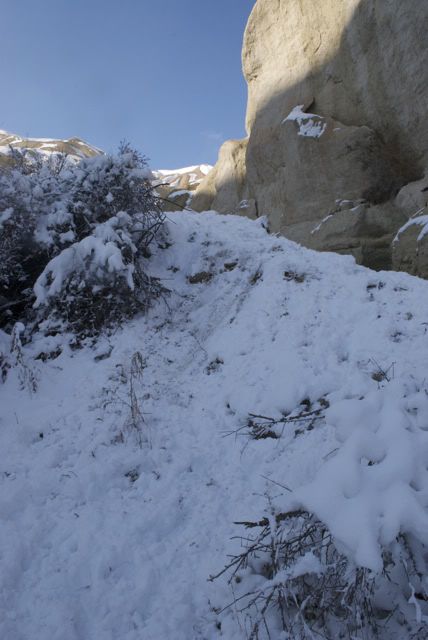 A quartet in the symphony of nature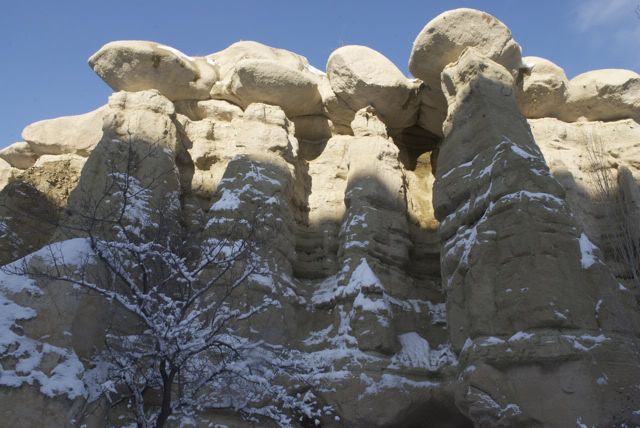 Breathtaking doesn't do this justice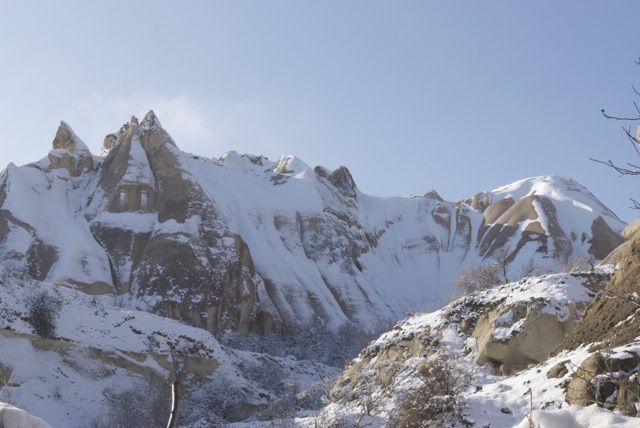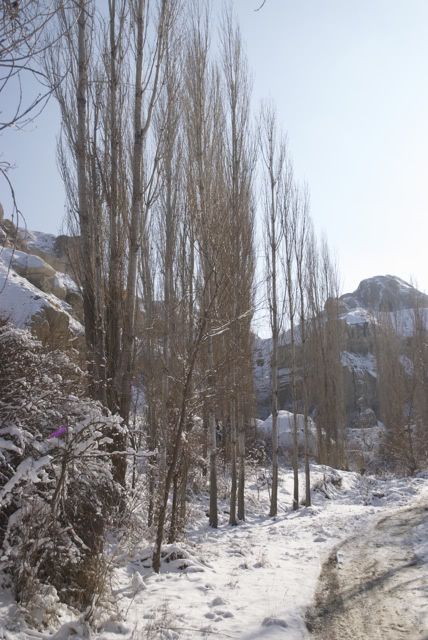 Frozen in time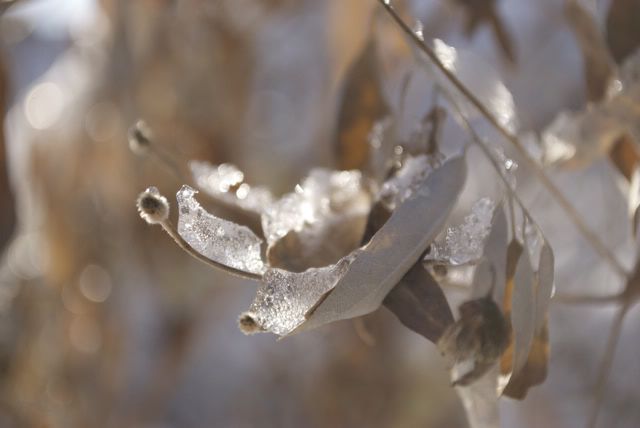 Another gate with a warning about dogs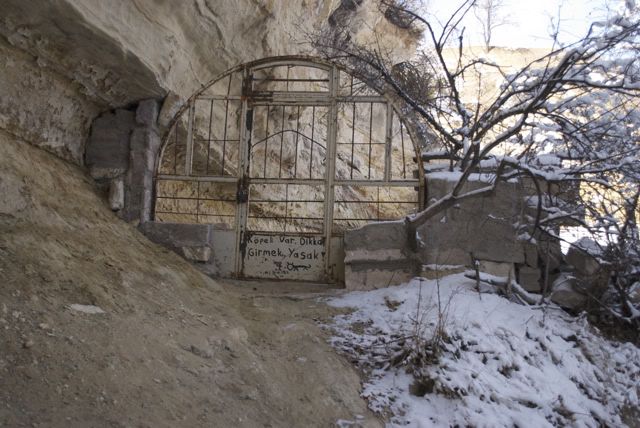 Hike was almost at an end...time for a roll in the snow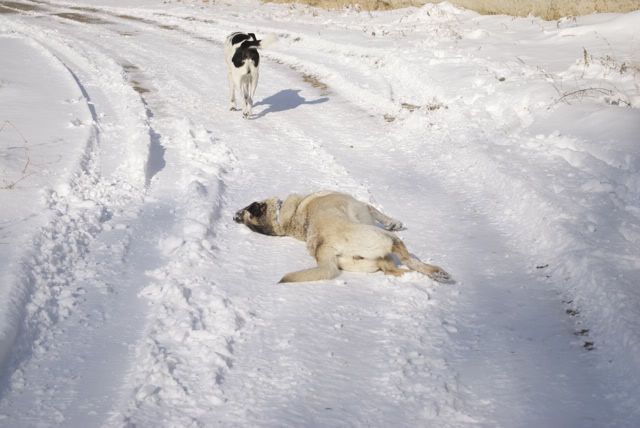 and a rest in the sunshine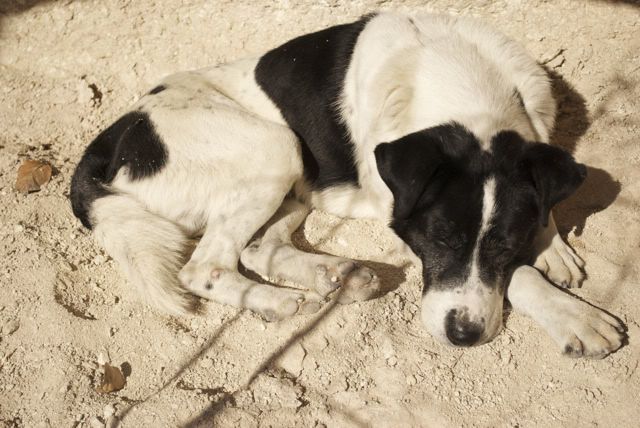 and one last look at some cave houses that are still being used as modern day dwellings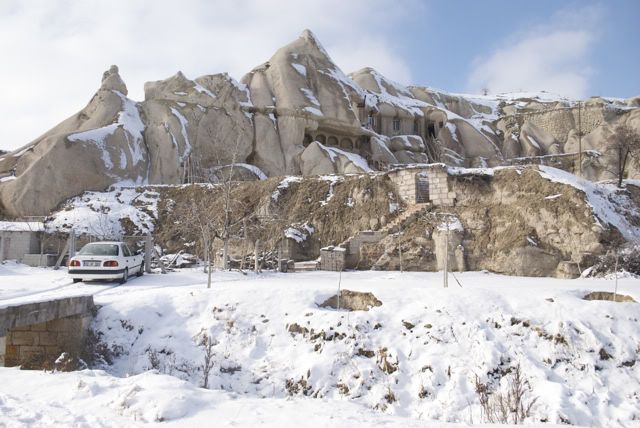 Posted by oceanchild 09:19 Archived in Turkey