and had another one of those "what the hell was I thinking" moments!
22.12.2008 - 22.12.2008
4 °C
A cave hotel. I wanted to stay in a cave hotel, in Cappadocia. So here I am, in a cave hotel, cheap $20 a night cave hotel. Well, it had some good reviews on Tripadvisor and Travellerspoint, and you can't beat $20 a night, can you? I've lived it up in semi-luxurious accommodations in Turkiye before so why not go with a bit of the bare bones this time around? After all, it is solitude I seek, some reflections on the monastic life, giving up the comforts in order to get clearer thoughts...commune with nature and all that. Ok, the room isn't all that bad, just different. It is carved out of the tufa stone that makes up the fairy chimney's here in Cappadocia. It's roomy in comparison with most European hotels. I can get wireless in my room, but only if I sit within a certain range of the window. No surfing while I sit on the comfy bed...and at least the bed is comfy and not rock hard like most of the beds I've experienced in my time abroad. I'll spend the next 5 1/2 days hiking and exploring the area, going to the cave churches, sitting in wonder of this magnificent landscape, reflecting on solitude and silence. I'm going to be reading some of the writings of the Cappadocian Fathers, Basil the Great and the two Gregories (of Nyssa and Naziansus), and writing my a journal. I will be updating my blog with some photos that I take, but since this isn't an "I've got to see the sights" visit, it probably won't be as extensive as in the past. Right now I'm going to crawl into my sleeping bag and take a nap since I slept fitfully last night and woke up early this morning only to be greeted by a delayed flight to Kayseri (you pronounce that "K-eye-serr-e and don't butcher it like I did at the airport and say "KAY-seri")....so here is the lovely cave hotel, one of many in the area.
My 80+ lbs of luggage that I dragged to the middle of nowhere Turkiye
Not too shabby for being carved out of volcanic rock....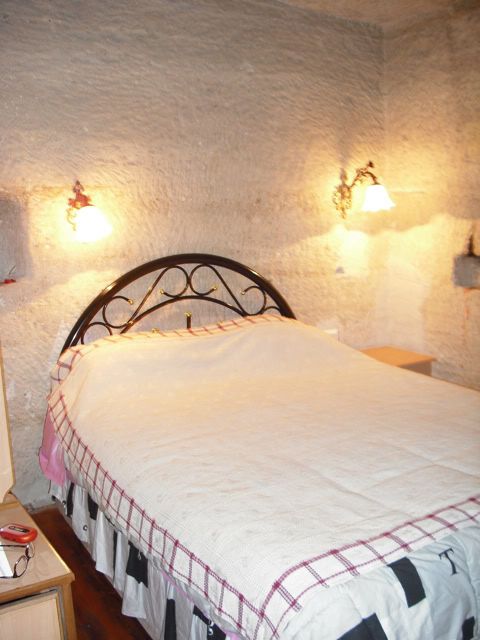 Although it is a bit dark and cave-like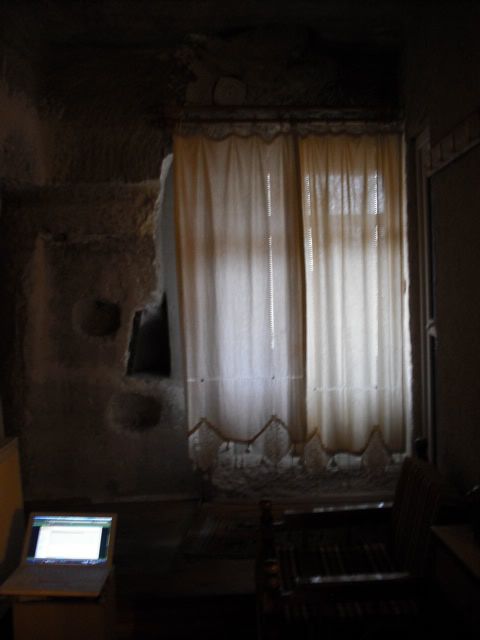 Lovely courtyard view.....I've had worse though....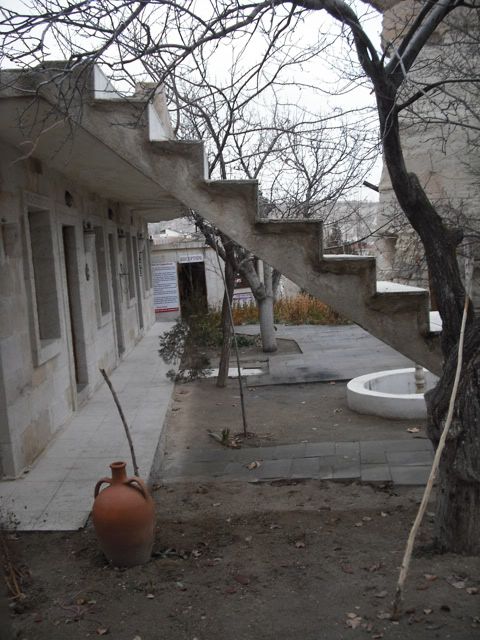 Finally....does this remind you of anything?
Posted by oceanchild 05:06 Archived in Turkey