04.10.2008 - 04.10.2008
I believe I visited this grand temple at the perfect time of the day. The lighting on the marble was beautiful. Standing there among the grand columns you kind of forget that you are in the middle of the city. No matter how many ancient ruins I see, how many tall marble columns, I am always amazed at the feats of engineering the ancient Greek and Roman cultures managed. The fact that some of these columns are still standing in spite of centuries of weather and earthquakes speaks volumes to me.
Started in the 6th century BCE and finished some 700 years later, the Temple of Zeus Olympios is the largest temple on mainland Greece. It measures 41x108 meters (134.5x354 feet) and the Corintian columns, made of Pentelic marble, are 17 meters high (that's 56 feet).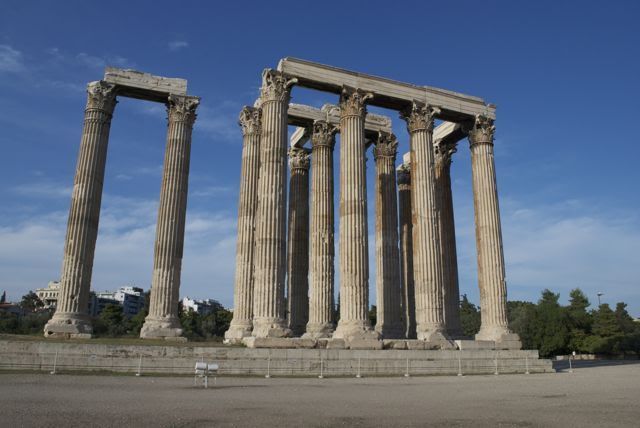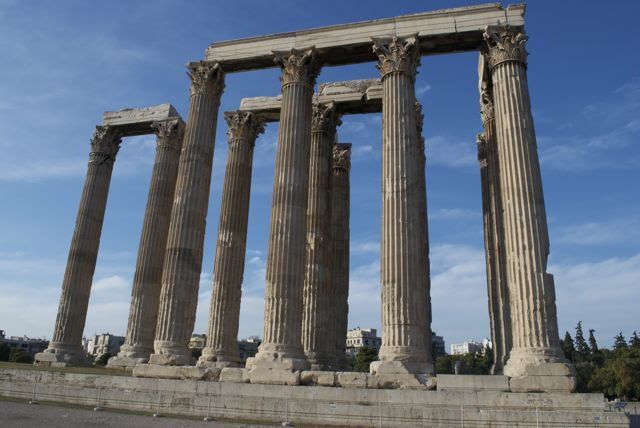 It is one grand sight I can tell you. It seems to get overshadowed by the Acropolis and Parthenon, both literally and figuratively.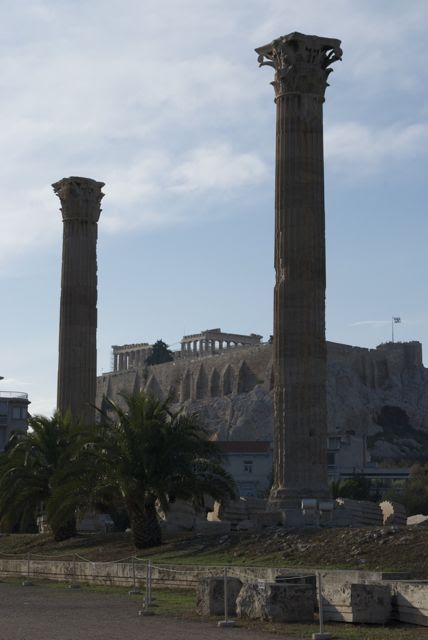 The columns are the flowery, decorative, ornate Corinthian columns. The Corinthian order is the most elaborate of the three (Doric, Ionic, Corinthian)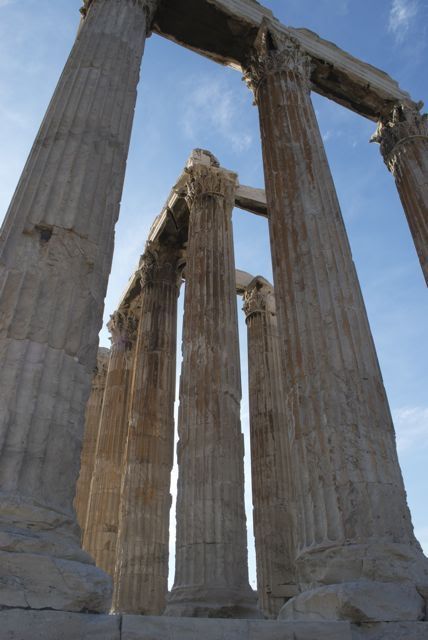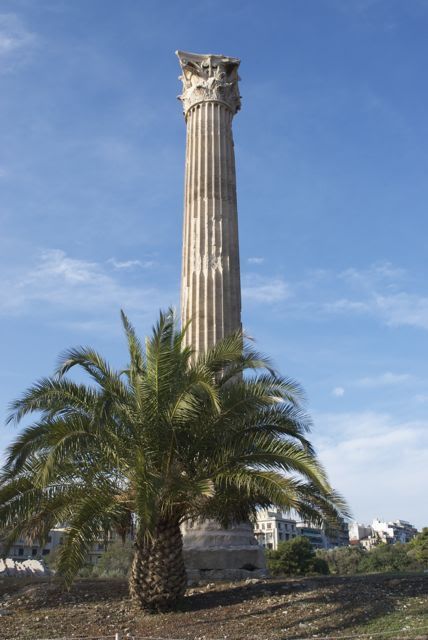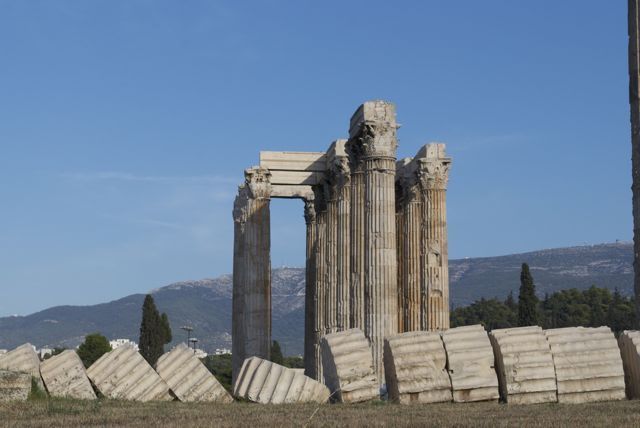 Some Greek inscriptions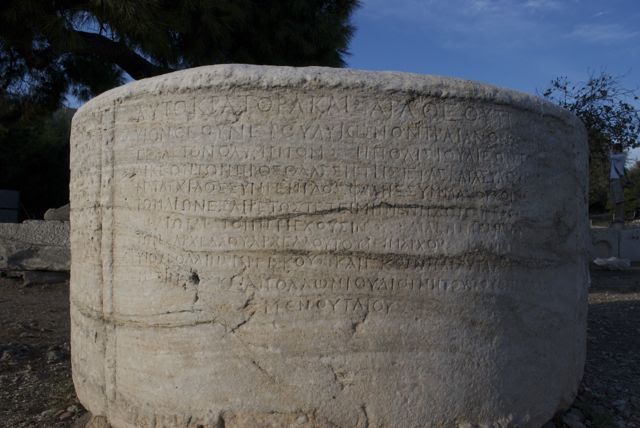 I'll leave the Temple of Zeus with just a few more with the sun glinting off the marble.
Posted by oceanchild 01:18 Archived in Greece