Entries don't always have to be themed do they?
02.10.2008 - 03.10.2008
Here is some good Greek randomness....nothing of importance, just some things I wanted to share....
Like the building near Syntagma that lights up and changes color. How long can an easily entertained American stand there and be amused by the changing face of a building? You don't want to know. Long enough to take at least a dozen photos of its various colorful faces though.
Purple and red....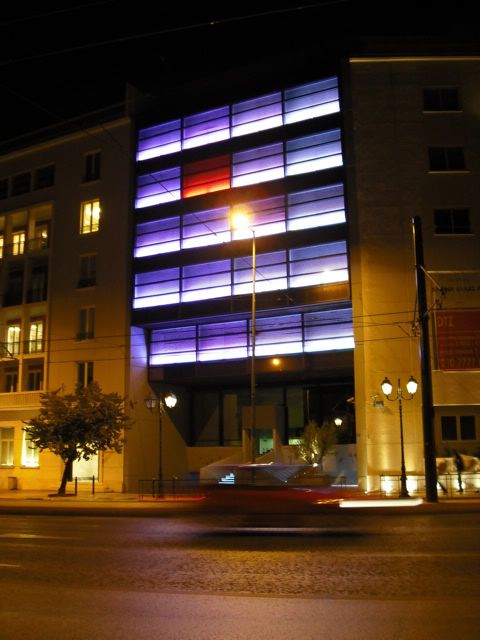 Cars go by oblivious to my intrigue....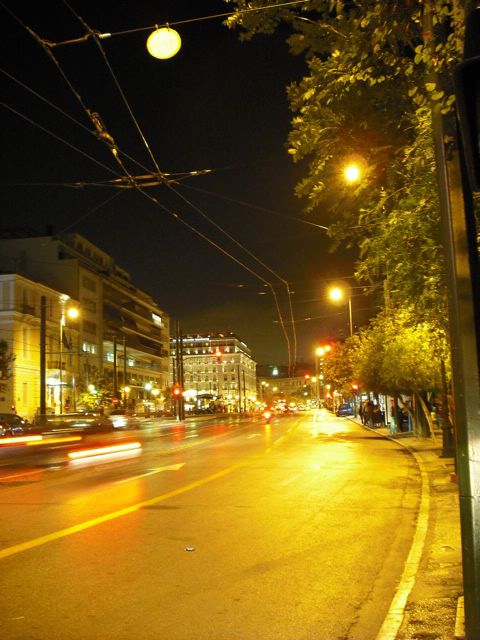 Blue and green......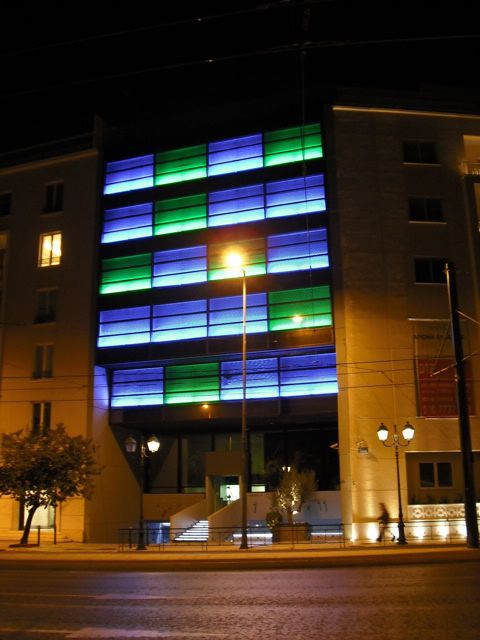 More purple/blue and red....
You wouldn't want me to bore you with yellow and purple would you? Besides, it was blurry. I didn't have my tripod. I did buy a tripod for my small point and shoot camera that night. But had no way to open it.
Ok, I've given you a peek at the goodness of eating out in Greece. So how about a peek at the goodness of eating in? Eggs. Something we take for granted I think. What do we pay in the US? Maybe a little over a dollar a dozen? This nice little half dozen eggs (αυγά) cost me 1,49 euro. That is just over $2. For half a dozen little eggs. But they were yummy eggs. The yolk is darker than most eggs I find in the US. Pretty tasty. Add a wee bit of milk (,75 lepta or about $1 for half a litre) and some cheddar cheese and you have very satisfying omelet.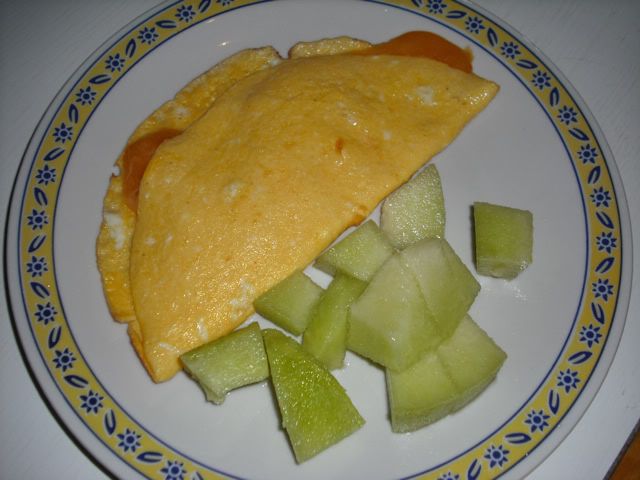 A stop at the laiki, or open air market, got me these fruits. These little sultanas grapes are so sweet they are like eating candy. You just can't stop. I am not sure what kind of melon this is and haven't asked around. It looks like a cantelope but is green like a honeydew. The taste heavenly. Undertones of banana and strawberry with a honeydew like flavor that dominates. Simply delicious!!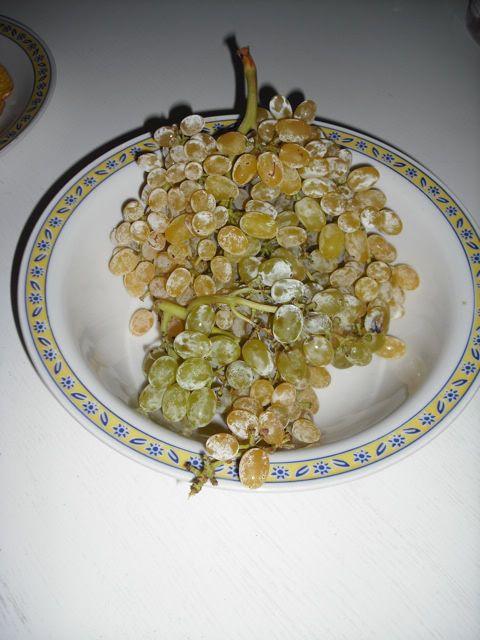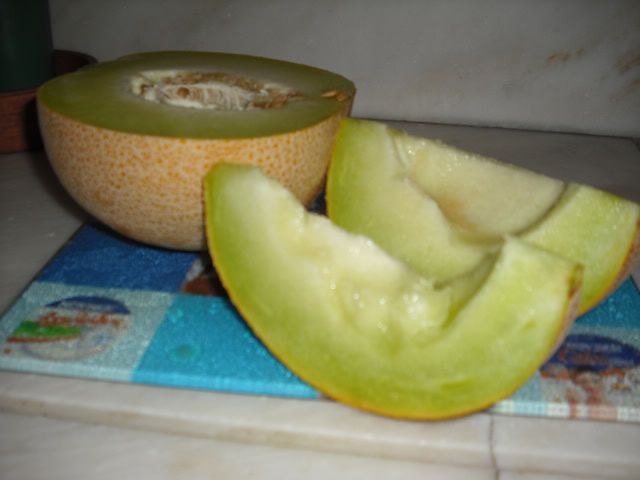 Last, but not least among my randomness is the Kalamarmaron stadium being prepared for the launch of MTV Greece. A free concert that happened on October 5. REM, Kaiser Chiefs, Gabriella Cilmi, and C:Real. 50,000 people. 8 hours of standing. Awesome!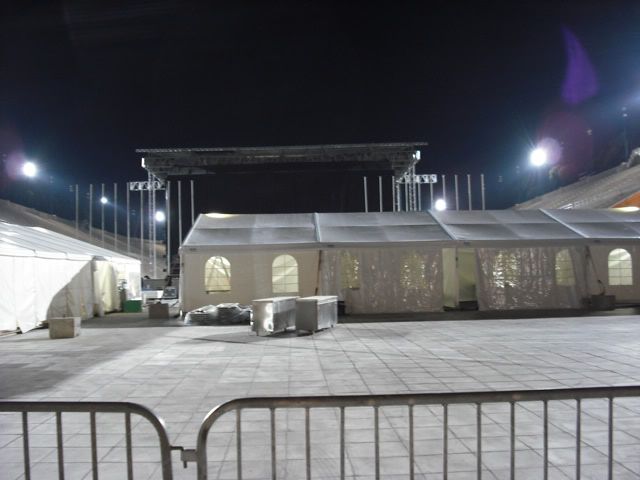 But wait...what would a blog post be without a cat or two? Seen sitting in chairs outside a little cafe near the stadium.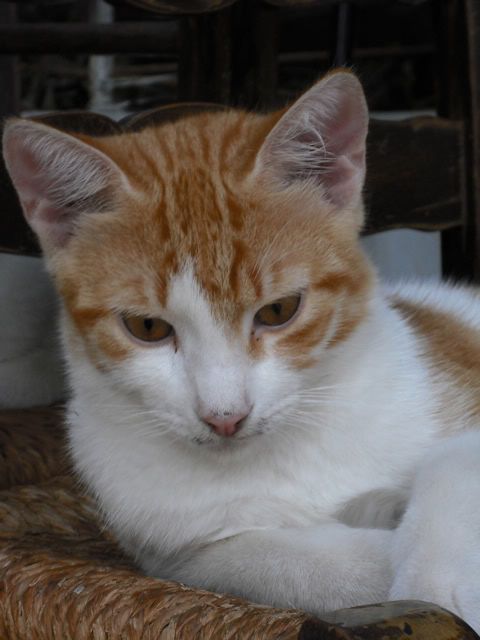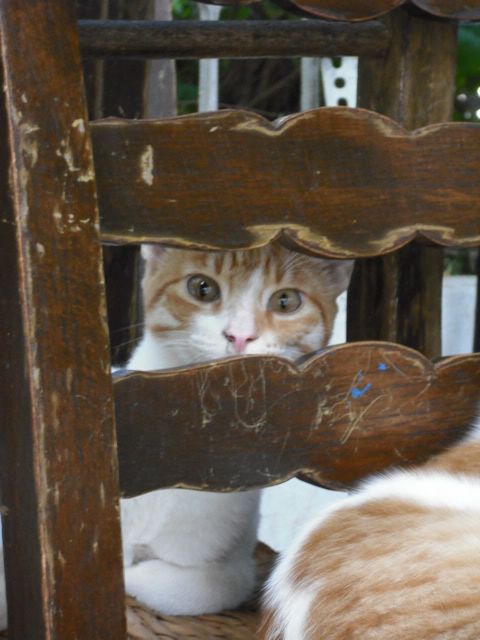 Posted by oceanchild 12:41 Archived in Greece