Along with some cats and graffiti
30.09.2008 - 30.09.2008
23 °C
Sunday evening, after a day in of reading and homework, I decided to go out by myself (which I seem to be doing a lot of lately) and find the Athens cemetery. I've read about the cemetery and its wonderful sculpture and had wanted to find it for a while. It actually isn't that far from my apartment. Finding it wasn't hard, but finding the entrance took a few wrong turns. Those wrong turns brought me some interesting finds in both cats and graffiti. Graffiti first. Finally something that was not a random word scrawled on a wall. I still have to figure out what Buns, Subs, crew mean. That's for another day though.
Sunday I found this sad little clown. He almost looks like a charcoal drawing. I think I would like to see him in color.
Further up this wrong turn, I found the fish. It would be neat in color too.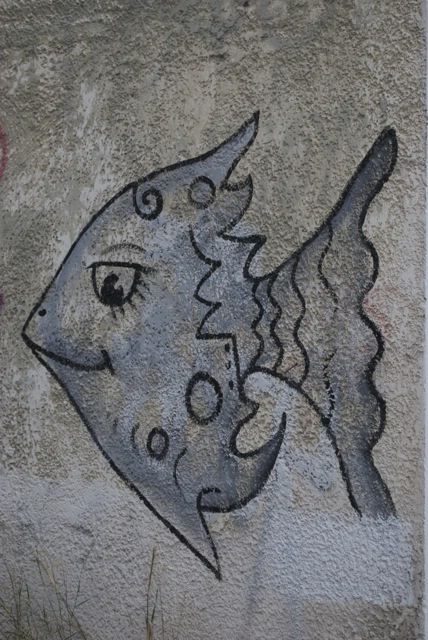 But best of all were these two mural-like pieces. It was color I wanted, it was color I got. I assume the same artist did them since the style is so similar and they all include elements of water. Either that or it was a copycat artist. None the less, I liked them. Especially the teddy bear holding the sickle and hammer. Interesting message behind it I'm sure. Considering the communist party is active in this country I wonder.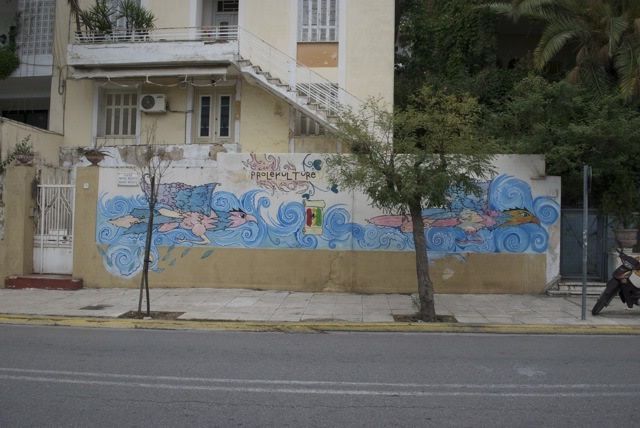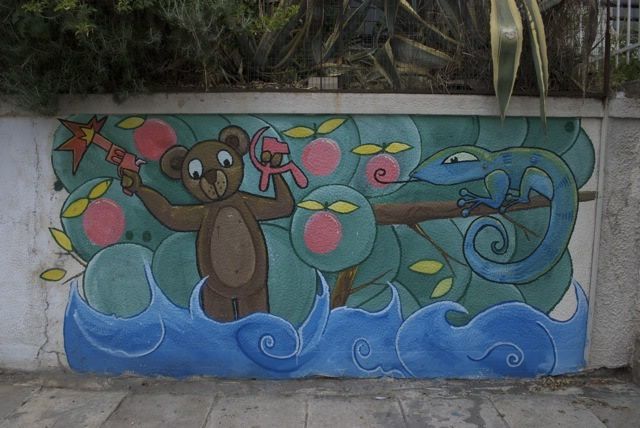 I also discovered several cats on my walk. I first ran into this friendly orange fellow. He was soaking up all the attention he could get. In fact, he would not stay still enough for me to get a really good photo of him!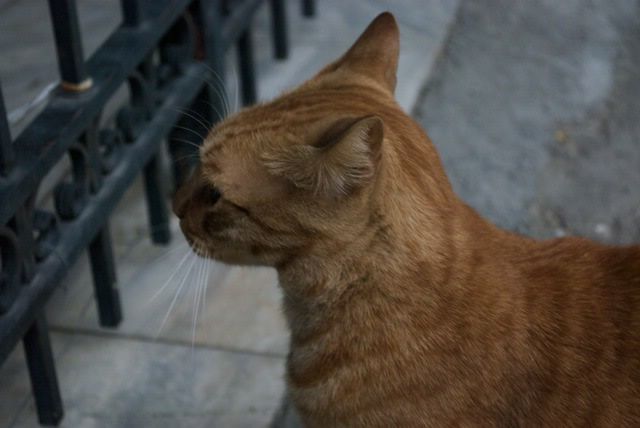 While taking in the big graffiti wall I noticed some small cats peeking out from the brush at me. Since they were in a little fenced area and looked rather well taken care of I have to assume they were not strays. They were quick to check me out and I prayed they wouldn't try to follow me across the street. They didn't.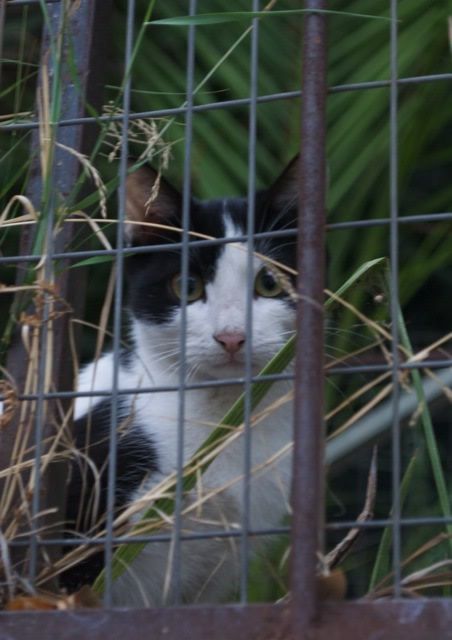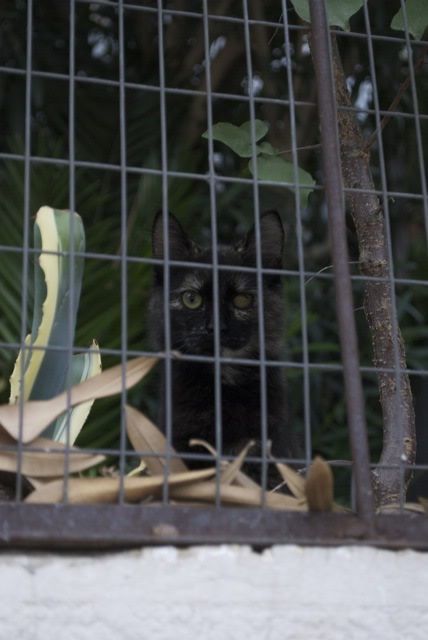 As I walked back toward the cemetery, hoping to find the entrance, I noticed a group of cats eating out of some large bowls. As I approached slowly and bent to take a photo I noticed a woman also approaching. I said hello in Greek and she spoke something back to me. I told her I didn't speak much Greek and then she told me she was Austrian. She said the cats weren't hers but she feeds them. I was told it was mostly foreigners who feed the cats here. I thanked her for feeding them. Maybe I'll run into her again and can chat. It was clear that she loved cats, even if it was just spaghetti they were getting.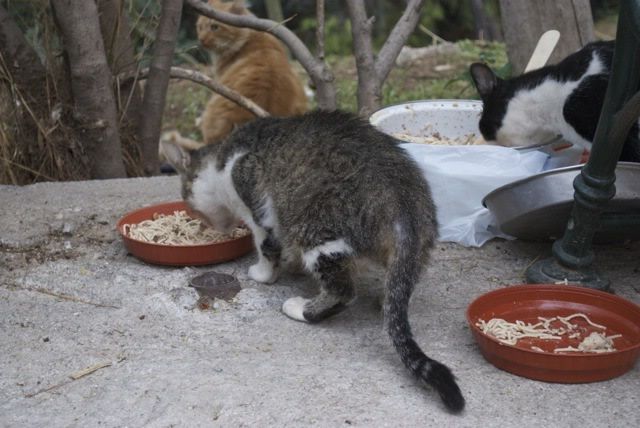 Handsome is as handsome does!!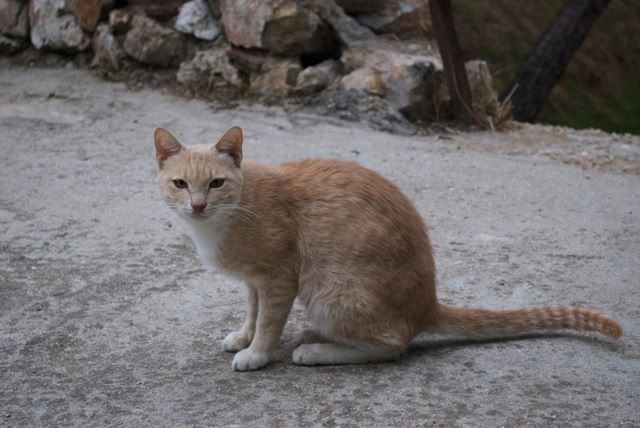 I finally found the entrance to the cemetery. What a cemetery it is! I did not get to do a great deal of exploring because 1) it was raining and 2) I was afraid of getting locked in since it was getting close to sunset. But I did get to see a few of the wonderful sculptures. I promise one day I will go back and explore every path, every monument, and every crypt! I understand it is not unusual to see people having a picnic in there! I'm not sure I'll go that far though. Merlina Mercouri, a famous Greek actress is buried within, but I did not see her grave. I will have to find it as well as the grave of Heinrich Schleiman and the famous "Sleeping Girl" statue.
Entrance to the cemetery.....yes it was raining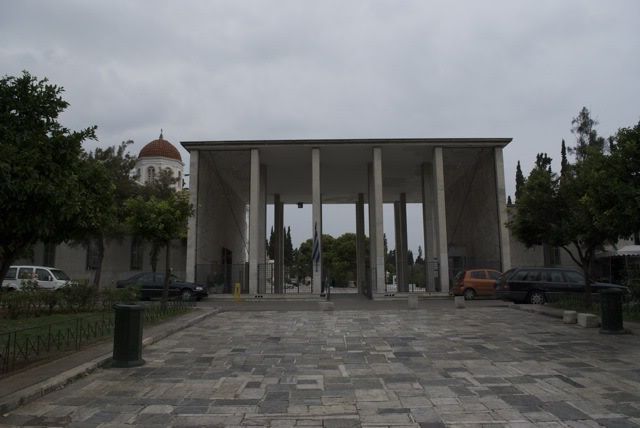 Church just inside the cemetery gates...this photo was taken from up on the hill outside the cemetery.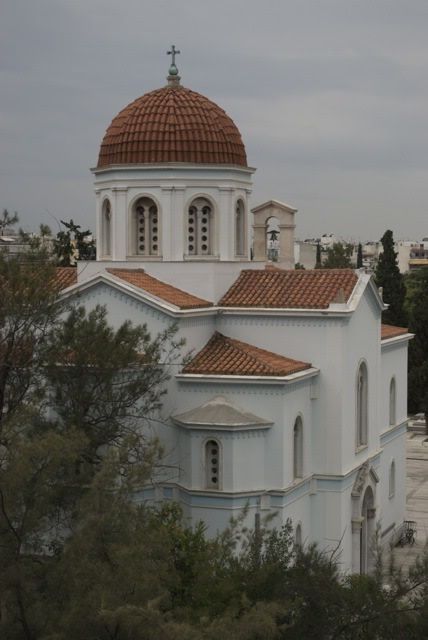 Some of the sculptures.....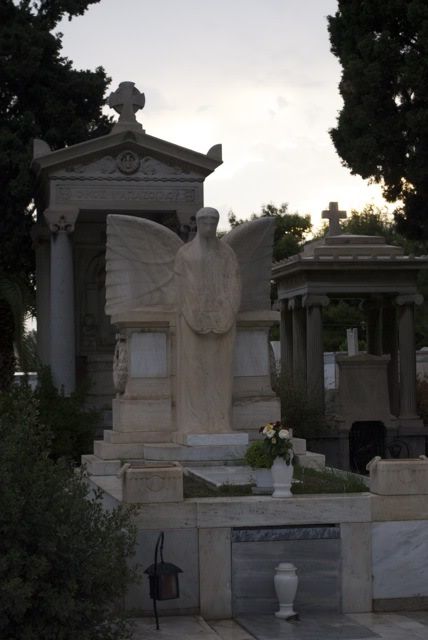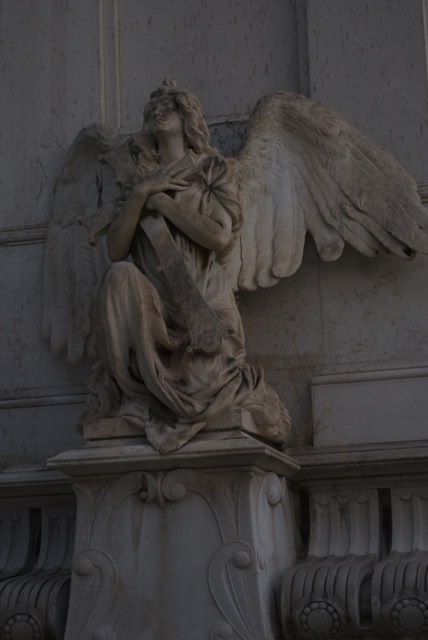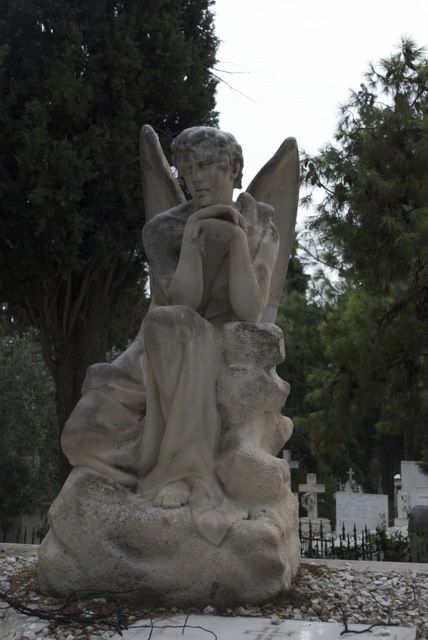 This one struck me as particularly humorous, although I'm not sure it was meant to be....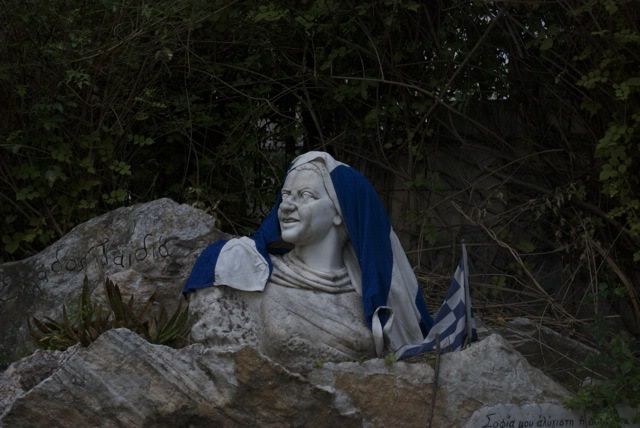 As I left the cemetery, in the rain, I discovered this beautiful little girl running to a dry place. I'll leave you with that, and save my Anafiotika walk for another day.
Posted by oceanchild 11:42 Archived in Greece Tagged living_abroad