It is now not so mysterious
28.09.2008
20 °C
Yasus!
It's another cool, overcast, breezy day here in the city of Athens. It is quite a contrast from the oppressive heat we had the first week I was here. I like it. It makes for better sleeping. I also don't like to sweat. I do need to buy warm clothes because I did not bring any with me. I'll save that for a weekday afternoon I suppose since most shops aside from tourist traps are closed on Sundays here. I may go for a walk later, after I've studied some more Greek. I'm stuck on one question I have to answer in a complete sentence. Foreign languages make my head spin sometimes. Just think, Linda Blair in Athens. That's me.
The real purpose of this post, however, was to let you know that I did my research and thanks to my moderate knowledge of birds I identified the bird from the Temple of Poseidon.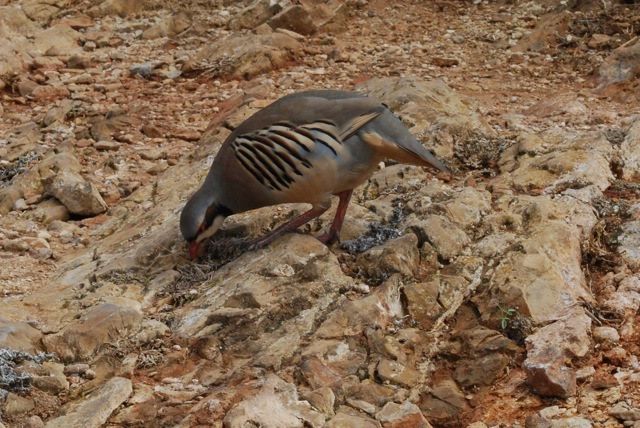 It is a Rock Partridge (Alectoris graeca). I knew it looked like a partridge, or pheasant, and I was right!
Not much else to add today. I just wanted to tell you about the bird just to show you I am doing something besides finding all the weird sites in Athens.
Adio!
Posted by oceanchild 05:33 Archived in Greece Tagged animal